Six teams remain in West and Midwest for CCL LAN Qualifier
Six West and Midwest teams fight for a spot at the LAN finals.
Two teams have already punched their ticket to College COD finals. Now, 12 teams fight for the last spot in the CCL LAN Qualifier this weekend.Here, we take a look at the final six teams from the West and Midwest divisions.
Northwood, Oklahoma Christian clinch spots at CCL LAN
Top ranked CCL team Northwood University, and number two ranked Oklahoma Christian both cruised their way through the winner's bracket last weekend. Northwood, a heavy favorite to win it all for the second year straight, only dropped one map. It was a surprise, as they dropped a Search & Destroy to Purdue in Winner's round two. However, it was a quick recovery as they never looked back, not losing for the rest of the regional playoffs.
Oklahoma Christian had a similar run. OC did drop three maps, but were still able to take care of business each time. The number one West team led by Cruze, took down both the number three and number four seed, securing them a spot at the College COD LAN. Even after losing map one in Grand Finals to St. Edward's, OC bounced back and crushed SEU the rest of the way.
Only 12 teams are left to play in the CCL LAN Qualifier, including six from the West and Midwest. Here, we'll take a look at each team and what it will take for them to win their way to LAN.
West
#2 St. Edward's Hilltoppers
This squad continues to have so much potential as they did last season. Their 5th-6th placement last year showed that they can beat most of the team within the 5-11 ranked range. They have struggled with some inconsistencies this year, especially against Texas State and New Mexico State.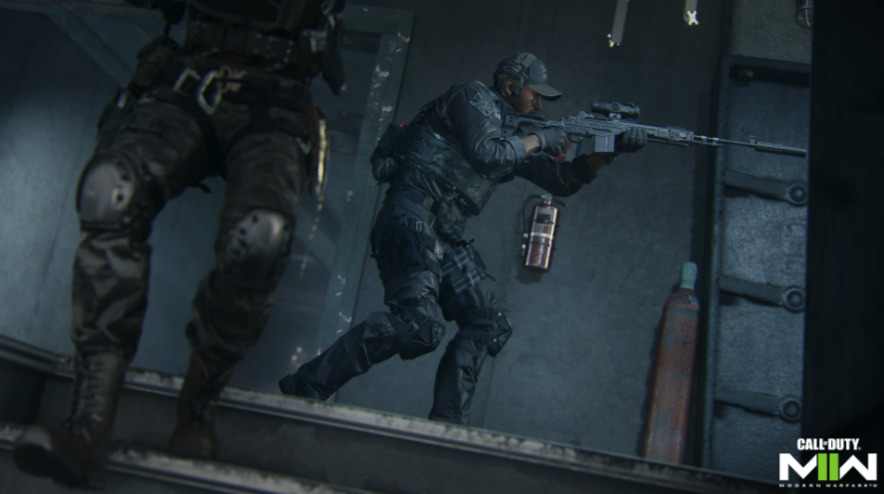 Key to clinching:
Remember how good this team can be. They showed everyone why they deserve to be where they are during regional playoffs. Their quality wins over both CSUN and NMSU is proof they can crush teams that are ranked below them. That momentum needs to be taken into the CCL LAN Qualifier.
#3 New Mexico State Aggies
NMSU had a very solid year overall. They won and lost just about every match they should have. They did not allow lesser teams into the series (beside maybe UT) and beat solid competition consistently. The numbe three seed is where they expected to end up, and they did exactly that.
Key to clinching:
Don't be a hero. This is one of the best well-rounded teams in the league. If they continue to play as one unit they should be able to handle their competition. It won't be easy with Farmingdale and James Madison on the docket. However, if they rely on each other instead of highlight reels, NMSU has a chance to make it to Sunday at the very least.
Number four ranked Cal State University - Northridge
Not many would have thought that CSUN would be in this article at the beginning of the season. Yet, here they are. Cal State had been the consistent number five team in the West all year, always falling just shy of the top four teams. They pulled off an absolute stunner, beating number two Texas State in five games to qualify for this weekend.
Key to clinching:
Win the SNDs, steal a respawn. It was a bit of a weird series against TXST. They had won the first HP, Control and final SND. Against different competition they may not be able to pull that off. SNDs will be the key for them to make Sunday, with their hardpoints not being their strong suit for the majority of the year. One respawn is all they need to force a game 5 and from there anything can happen in the CCL LAN Qualifier.
Midwest
Number two St. Clair Saints
St. Clair had an exceptional regular season at 10-1. They had a strong regional playoff, with their only loss coming from a red-hot Davenport in the winner's semis. It was unconventional compared to their standards, but they still managed to win three straight series to secure the number two seed in the Midwest.
Key to clinching:
Close out series early. It has been a common theme for the Saints this season. Giving teams chances to force map 4s and map 5s has put way more stress on the team than needed. If they come out hot early on, they need to ride the wave through game two and three.
Number three Davenport Panthers
DU came into regional playoffs a different looking team than the start of the season. Davenport were able to completely turn it around in the back half and have finally lived up to pre-season expectations. Their win vs St. Clair to guarantee them top 3 was a huge confidence boost going into the LAN Qualifier.
Key to clinching:
Playing with confidence and keeping composure. Davenport needs to build off of the confidence from regionals. They need to completely disregard the start of the year and ensure they remain on the same page even if things get tense during matches this weekend.
Number four Southern Illinois University at Edwardsville
It has been a solid season in hindsight for SIUe. They had a couple poor performances during the regular season but showed promise on LAN, as well as regionals. They put themselves in a good spot getting revenge on Michigan. A close loss to SCC locked them in to the number four seed for the CCL LAN Qualifier.

Key to clinching:
Don't let maps slip away. It feels like SIUe has gotten so close in so many games this year. Whether or not it is closing out series or even in game 1s and 2s. If they find the ice in those crucial games they are more than capable of competing with the top teams.
The College COD LAN Qualifier begins this weekend with Groups One and Two starting at 1:00 EST, and Groups 3 and 4 will commence at 5:30 EST.
All of the action can be caught here on the College COD Twitch.