Looking to score your own Van Gogh Pikachu Pokémon TCG promo card? We have the details about the collab, merch, the card, and more.
One of the stranger things about being an elder millennial is seeing the proliferation of Pokémon as a brand. Once "that show that annoyed my mother," the Pocket Monster IP is now, arguably, the biggest in the world. This is perfectly demonstrated with the upcoming Pokémon x Van Gogh Museum collaboration in Amsterdam. Included in this months-long crossover are a number of Van Gogh Pikachu merch releases, including TCG cards, figures, and more.
Have no fear if you didn't have plans to travel abroad, as each of these items will appear in short supply on the Pokémon Center webshop. Let's take a gander at the exhibit, the merch, and all these Van Gogh Pikachu.
Van Gogh Pikachu: A retrospective
Truly, I never thought I'd be so excited about a Pikachu and Vincent Van Gogh collaboration. Yet, here we are. Starting tomorrow and running through the first week of January, the Pokémon x Van Gogh exhibit includes a number of Pocket Monster works inspired by the legendary artist. This includes pieces featuring Pikachu, Snorlax and Munchlax, Sunflora, Eevee, and more.
However, the true bonus is the special release Pikachu x Van Gogh Museum promo card available to those who attend the exhibit and complete a special adventure guide.
However, there is another way to obtain the Pikachu TCG card!
How to get the Van Gogh Pikachu Pokémon TCG card
The Pokémon Center website and shop is set to feature a number of Van Gogh-related items for sale. This includes a number of bags, print posters, figures, dolls, card sleeves, and more. The Pikachu with Grey Felt Hat Promotional Card comes with any purchase from the set. Obviously, supplies will be limited.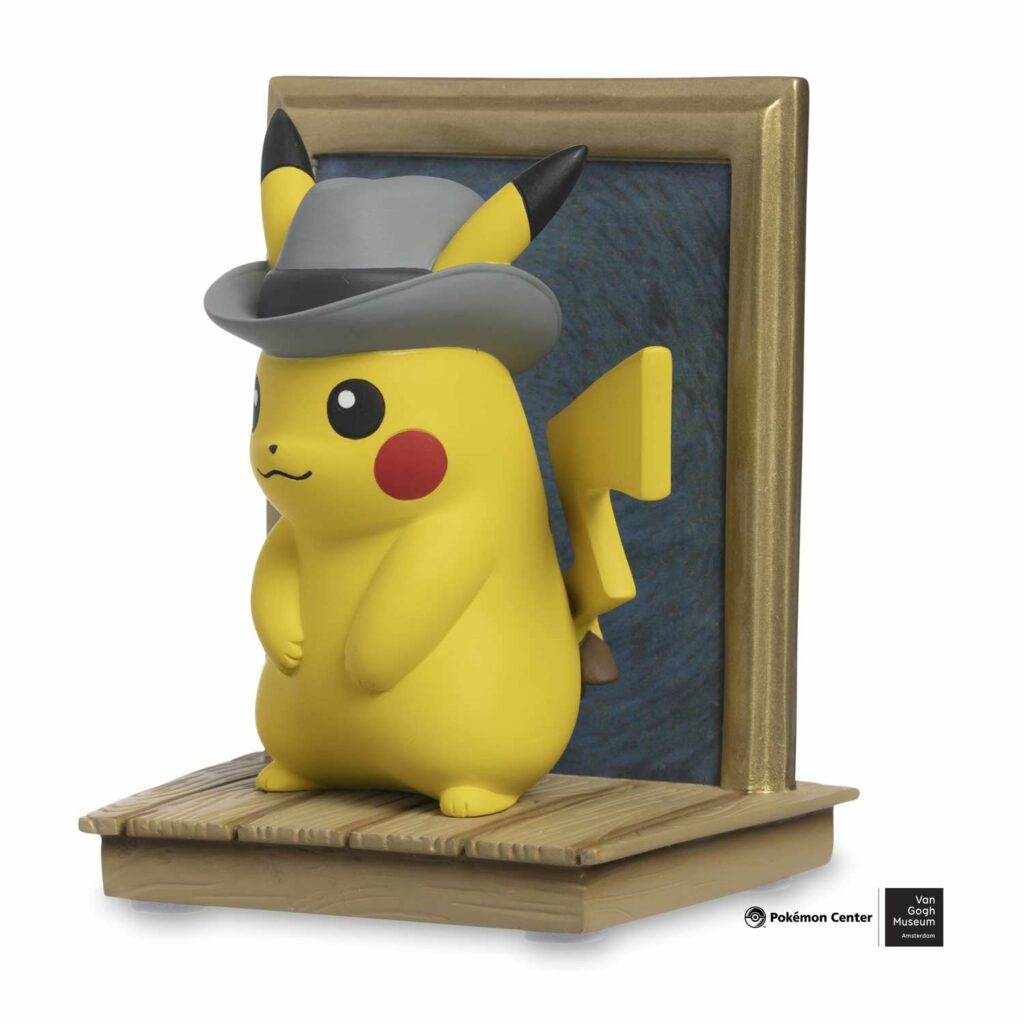 Stay tuned to esports.gg for esports news and Pokémon information.